Click the buttons below to scroll down to see how to prepare the recipe:
Ingredients
Method
Weigh ham & calculate cooking time, 20 minutes per 500g
Place the ham in a large saucepan with onion, peppercorns, bay leaves and 650 ml of ginger beer
Add enough water to just cover the ham and bring to the boil, cover with a lid
Turn down and simmer for the calculated time
Preheat oven to 200°C
Heat honey, sugar and 100ml of Ginger beer in a saucepan
Simmer to make a sticky glaze about 15 minutes
Once heated through, remove ham from the saucepan and let steam off for 10minutes
Carefully and evenly remove the rind and score the fat into a diamond pattern
Place ham into a roasting dish and press a clove into the centre of each diamond
Then spoon over the glaze and bake, basting regularly, for 20-25 minutes or until the fat is golden, glistening and crisp
Warm up all the ingredients so they dissolve
Use a glazing brush to glaze the ham with the dissolved ingredients
If Christmas day is forecast to be stinking hot, cook roast meats and hams a day or two before in the cool of the night or early morning. Serve sliced as cold meat platters with crusty bread, salads and cold condiments such as mint jelly, chutneys, mustards etc.
Meet Stephan Muller
The Wursthütte owner since 2013.
Old Werner Muller started the Wursthütte Butcher Shop in Malvern more than 35 years ago. His goal was to produce the most authentic sausages for his Australian customers. His quality standards were extremely high. The Wurst (sausage) had to be so perfect that you could sell it in any European butcher shop from Zurich to Vienna. Werner's nephew, Stephan Muller, arrived from Luzern Switzerland thirteen years ago to help out his uncle. He always wanted to learn this traditional craft from him. Stephan, a sixth-generation Butcher, later became the owner of the Wursthutte in 2013. Today, Stephan continues the family legacy in a very competitive market.
About Us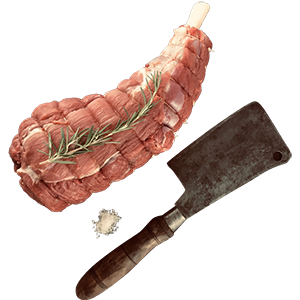 A sneakpeek to some of our social media presence.