Award Winning Delicatessen Free Range Butcher
|
Established in Melbourne 1983
Meister of the European Sausages
since 1862.
Supplying high quality Free Range Meat,  Smallgoods & Delicatessens prepared in the traditional Swiss Way.
Shop Now
Where our meat comes from
Certified Free Range Happy Chickens
We source our Free Range Chicken from  pioneers of RSPCA Approved chicken in 2011. Our farmers obsession with producing the best chicken Australia has to offer sees us continue to strive for excellence in everything we do.
Across our farming, hatching and processing business, we produce free-range chicken RSPCA Approved chicken. Our farmers lead the market in this regard, and many other suppliers are only now catching up.
We have also introduced popular Milawa Organic Whole Chicken and Certified Organic Eggs.
Click here
Stephan Muller owner of the Wursthutte
since 2013.
Old Werner Muller started the Wursthutte Butcher Shop in Malvern more than 35 years ago. Werner's goal was to produce the most authentic sausages for his Australian customers. 13 years ago, Stephan Muller, Werner's nephew, arrived from Luzern Switzerland to help out his uncle and learn from him. Stephan, a sixth generation Butcher, then became the owner of the Wursthutte and continues the family legacy today in a very competitive market.
About Us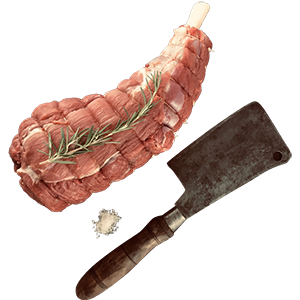 See what our customers have to say about us.
When one thinks of Bratwursts and other Germanic sausages, we don't think that there are any good stores in Melbourne that make their own sausages in-house. But with this store I was told the sausages are made authentically by their own team and the end result is amazing.
Great selection of meats and sausages, especially for stranded Germans.
Great products and staff. Got my Christmas ham and turkey from here and it was fantastic.
Stephan and the team at Wursthutte are the best.. their meat is 10/10, service is 10/10.. so friendly…. and the gravy beef is the best …. wouldn't buy it anywhere else…..
Stefan and his team are very friendly and helpful. Try their sausages – the veal Bratwurst are amazing!
A sneakpeek to some of our social media presence.