Whole Turkey with sage and onion stuffing and a Cranberry Juice
Click the buttons below to scroll down to see how to prepare the recipe:
Ingredients
Method
Weigh turkey and allow 15 minutes per 500g plus an extra 20 minutes
Lightly oil onions and turkey breast, sprinkle with salt & pepper
Place onions in a roasting tray so they form a platform and will soak up any roasting juices
Scatter some sage leaves over onions, then place the turkey over the onion and sage bed
Preheat oven to 180°C and roast turkey until the skin turns golden, then cover with aluminium foil reduce heat to 160°C
Baste regularly to keep the meat moist
To test if turkey is cooked, insert a fine skewer into the thickest part of the thigh and the juices should run clear (if not continue cooking until they do)
Transfer meat to a plate and cover loosely with foil and leave in a warm place for 15 minutes
Carefully remove onions and return to a 180°C oven to color
Place roasting dish on the stove top and add cranberry jelly stirring with a wooden spoon until hot
Pour chicken stock into the roasting dish and simmer for 5 minutes
Add any roasting juices collected from the resting meat and thicken the liquid with a mixture of corn flour and cold water, strain sauce
Serve turkey with some stuffing, onion halves and drizzle with sauce
Roasting at lower temperatures (slow roasting) results in less moisture loss. This means the end result is succulent and moist and usually feeds more. Well worth it if you have the time.
Leftover meats should be cooled and refrigerated within 2 hours of cooking. Then they can be safely enjoyed in sandwiches or rolls the next day.
Meet Stephan Muller
The Wursthütte owner since 2013.
Old Werner Muller started the Wursthütte Butcher Shop in Malvern more than 35 years ago. His goal was to produce the most authentic sausages for his Australian customers. His quality standards were extremely high. The Wurst (sausage) had to be so perfect that you could sell it in any European butcher shop from Zurich to Vienna. Werner's nephew, Stephan Muller, arrived from Luzern Switzerland thirteen years ago to help out his uncle. He always wanted to learn this traditional craft from him. Stephan, a sixth-generation Butcher, later became the owner of the Wursthutte in 2013. Today, Stephan continues the family legacy in a very competitive market.
About Us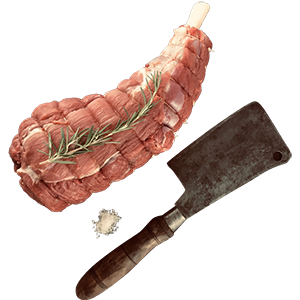 A sneakpeek to some of our social media presence.
This error message is only visible to WordPress admins
Error: API requests are being delayed for this account. New posts will not be retrieved.
There may be an issue with the Instagram access token that you are using. Your server might also be unable to connect to Instagram at this time.