Click the buttons below to scroll down to see how to prepare the recipe:
Ingredients
Method
Preheat the oven to 180ºC
Fill a fry pan with 1cm of oil and heat
Fry the crumbed veal until golden brown on both sides
Drain on absorbent paper and place on a baking tray
Cover with ham allowing the edge of the schnitzel to be exposed
Cover the ham with a thin layer of tomato puree
Finally cover with slices of Swiss cheese
Bake in the oven until the cheese is melted
You can pre-prepare these and store in the refrigerator. If you want to brown the cheese cook under the grill for a few minutes. Chicken schnitzels can be substituted for the veal.
Meet Stephan Muller
The Wursthütte owner since 2013.
Old Werner Muller started the Wursthütte Butcher Shop in Malvern more than 35 years ago. His goal was to produce the most authentic sausages for his Australian customers. His quality standards were extremely high. The Wurst (sausage) had to be so perfect that you could sell it in any European butcher shop from Zurich to Vienna. Werner's nephew, Stephan Muller, arrived from Luzern Switzerland thirteen years ago to help out his uncle. He always wanted to learn this traditional craft from him. Stephan, a sixth-generation Butcher, later became the owner of the Wursthutte in 2013. Today, Stephan continues the family legacy in a very competitive market.
About Us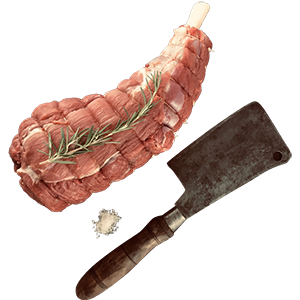 A sneakpeek to some of our social media presence.