Warm Char Grilled Chicken Salad
Click the buttons below to scroll down to see how to prepare the recipe:
Ingredients
Method
 Dressing (alternatively purchase and use your favourite dressing)
Wash and drain lettuce well, then store covered in the fridge until needed
Cook prosciutto in the oven, turn regularly to avoid burning
Drain prosciutto on absorbent paper and allow to cool & become crisp
Roast walnuts in the oven, move around regularly to avoid burning
Shave slithers of cheese with a vegetable peeler
Chop mango & avocado into chunks
Reheat chicken placing the whole bag in simmering water for 5 minutes
Alternatively on high for 2 minutes
Carefully open the bag and pour juices into a container with lemon juice, olive oil and mustard
Put the lid on and shake well
Carefully break lettuce into pieces in a large bowl
Add prosciutto, mango, walnuts and toss with enough dressing to coat
Arrange neatly, either on one large platter or individual plates
Place slices of warm grilled chicken over the top and sprinkle with cheese
Drizzle extra dressing and grind black pepper over the salad
Serve immediately
Wash, drain and refrigerate the lettuce a couple of hours before using and the lettuce will be crisp and dry.
Dress salads as close to serving as possible, this will prevent the greens from turning limp.
Stephan Muller owner of the Wursthutte
since 2013.
Old Werner Muller started the Wursthutte Butcher Shop in Malvern more than 35 years ago. Werner's goal was to produce the most authentic sausages for his Australian customers. 13 years ago, Stephan Muller, Werner's nephew, arrived from Luzern Switzerland to help out his uncle and learn from him. Stephan, a sixth generation Butcher, then became the owner of the Wursthutte and continues the family legacy today in a very competitive market.
About Us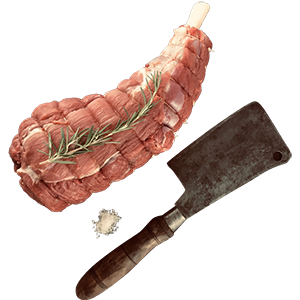 A sneakpeek to some of our social media presence.